Marvel at the architectural beauty of mobile
To live in Mobile is to live in a city with an exciting future and an astonishing past. Mobile is located at the junction of the Mobile River and Mobile Bay on the northern Gulf of Mexico, and is the 12th-largest port in the United States. The Port of Mobile has always played a key role in the economic vitality of the city from its early beginnings with French colonists to present day. The history of Mobile is preserved in many of the beautiful homes and historic buildings. From Greek revival to Creole cottages you will find yourself marveling at the architectural beauty of Mobile.
About mobile
Your search for a true home will end in Mobile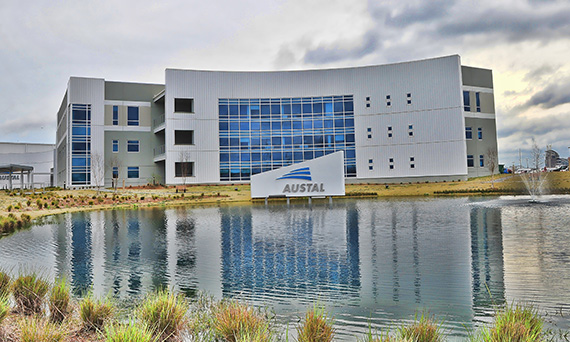 If you like festivals and community celebrations Mobile has a spectacular Mardi Gras carnival every year. Mardi Gras in Mobile is filled with jubilation, colorful floats, parades and of course beaded necklaces. Celebration of Mardi Gras started in 1703, 15 years before New Orleans was founded by colonial French settlers, and it has continued to this day.
Sports are also a large part of the culture of Mobile. If you fancy yourself a golf aficionado, you could venture off to one of the South's most prestigious golf courses, Robert Trent Jones Magnolia Grove. The luscious greens of Magnolia Grove attract seasoned golfers from all over the country and inspire many to take up golf for the very first time.
If you love to get outside and experience nature at its best, you'll love the proximity of the white sand beaches of Gulf Shores and Orange Beach. In only 45 minutes you'll find yourself enjoying the relaxing beach life in Alabama. The Mobile Delta offers fishing and airboat rides every day of the week. A short drive from Mobile, you will find Fairhope, AL. Seated on the water, this city with its cobblestone streets and old-timey flair, was named one of the top 10 places to live in the USA in 2010.
All in all, Mobile offers something to people from all walks of life. Whether you're coming from a large city or a small town, your search for a true home will end in Mobile.
Why Live in Mobile?
Check out the following publications Guide to Mobile and Mobile on the Grow.
Guide to Mobile >
School systems
The school systems in both Mobile and Baldwin counties are wonderful. The county of Mobile is quite large, and the school system has expanded to ensure that no schools are over-crowded. Baldwin County, while only 10 minutes from downtown Mobile, is a much smaller community. They pride themselves on the quality of education for their young citizens. There are also a number of excellent private schools in the Mobile and Baldwin County areas that have proven to be some of the best college prep schools in the state. The University of South Alabama is growing tremendously, as are other local colleges, as the area continues to grow.
Shopping
Located in the heart of Mobile, you will find the largest shopping area of the city. Airport Blvd is home to both Springdale and Bel Air Malls. Downtown Mobile is the home of various boutiques where you will find everything from art to handmade clothing. Just across the bay, the Eastern Shore Centre is home to over 100 stores. Also on the Eastern Shore, you will find the largest store in the state, Bass Pro Shops! A hunter or fisherman's dream, this store carries anything you could imagine needing for a day outdoors.
Dining
Mobile, like much of the south, prides itself on its exquisite cuisine. If it's seafood you're looking for, head down to the Causeway and try one of the many restaurants located directly on the water. Walking the streets of downtown, you can choose between a number of dining options, such as, Italian, Sushi and Southern Steakhouses. Don't forget to swing by and get some of Mobile's famous pralines at one of our dessert shops after dinner! The West Mobile area offers many other dining options, including common chain restaurants.
Neighborhoods
The Mobile area offers a diversity of housing options. West Mobile and North Mobile are both very family friendly. If it's an art scene you are looking for, downtown and midtown are home to the historical parts of Mobile. Across the bay in Baldwin County there is a wide variety of housing options on the Eastern Shore, 30 minutes from Alabama's beautiful beaches. Mobile's cost of living remains affordable, literally offering something for every taste and budget.